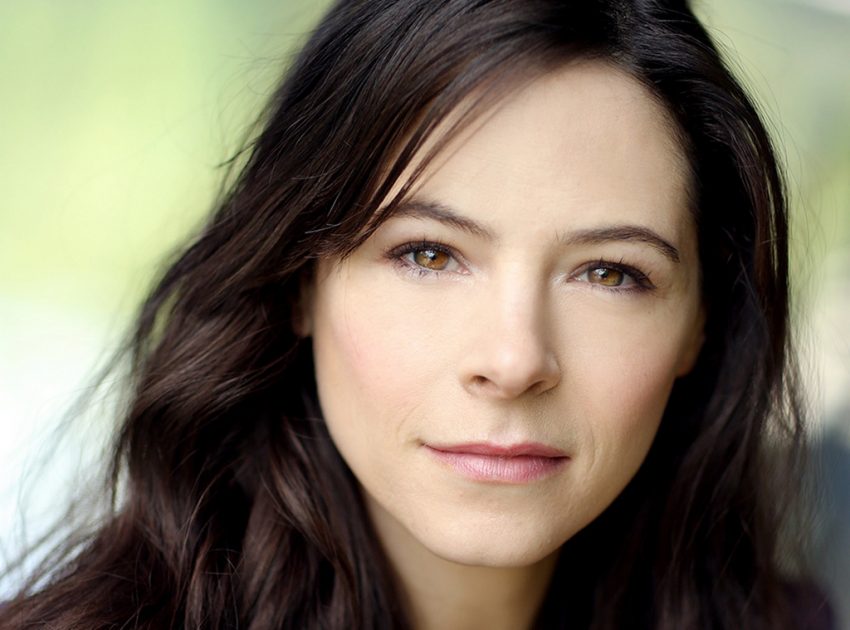 Stats
Name
Elaine Cassidy
Date of Birth
31 December 1979.
Birthplace
Raheny, Ireland. Moved to Kilcoole, Co. Wicklow when she was 3.
Starsign
Capricorn
Lives In
Elaine has a house in Ireland and both her and Stephen have a house in LA, Manchester as well as one in Hertfordshire.
Height
5'2″ (157cm)
---
Family
Mother
Phyllis, a hairdresser.
Father
Dermot Cassidy, a retired Civil Servant.
Siblings
Edelle (6 years older) is a co-owner of m-use in Delgany & Gillian (3 years older) is a furniture & stained glass designer in Co. Wicklow.
Husband
Actor/Writer/Producer Stephen Lord whom she met on the set of The Truth. They were married on the 31st December 2007.
Children
Daughter Kila (pronounced Key'la) came into the world on the 16th September 2009 & son Lynott Lord Cassidy (named after Thin Lizzy frontman Phil Lynott) was born on January 23, 2013.
Famous Links
Irish artist/painter Rasher (Mark Kavanagh) is married to Elaine's sister Gillian.
---
Early Years
Childhood
Elaine's first acting role was as the title character in a school production of Pinocchio when she was five. When Elaine was 15, her parents filed for divorce after 24 years of marriage and although it was a sad time, Elaine understood what went on and knew it was for the better. While at secondary school she sported a nose stud and although they weren't too happy about it, she defied her senior school in north Wicklow by refusing to remove the gold nose stud. Four years later she was forced to remove it for her role in Felicia's Journey. This time she whipped it out like greased lightning… her nose has stayed studless ever since.
Employment
Elaine worked as a Data Entry Clerk for Global Telesystems Group in Ireland before landing her role as Felicia in Felicia's Journey & worked as a waitress for 2 months at a Cork Bistro to get her accent right to play Runt in Disco Pigs
---
Achievements
Skills & Hobbies
Cooking, plays guitar & piano
Languages
Irish, English, Spanish & German
Awards
1996 – Won the Geneva Film Festival's 'Most Promising Actress' Award for her role as Shelley in The Sun, The Moon & The Stars
2000 – Nominated for a Golden Satellite Award for Best Performance by an Actress in a Motion Picture, Drama, and a Genie Award for Best Performance by an Actress in a Leading Role for her role as Felicia in Felicia's Journey
2002 – Nominated for a British Independent Film Award in the Best Actress category for her role as Runt in Disco Pigs
2003 – Won a Best Actress in a Feature Film IFTA Award for her role as Runt in Disco Pigs
2005 – Nominated for an IFTA for Best Actress in Television for her role as Maud Lily in Fingersmith
2008 – Nominated for an IFTA for Best Actress in a Supporting Role in a Feature Film for the character of Sandra in When Did You Last See Your Father?
2009 – Nominated for an IFTA for Best Actress in Television, this time for her role as Annie Mulcahy in Little White Lie
2010 Won the IFTA for Best Actress in Television for the lead role character of Abby Mills in the US 13 part murder mystery, Harper's Island
2016 Nominated for an IFTA for Best Actress in a Lead Role – Drama for her role as Dinah Kowalska in the British television police procedural drama No Offence
---
Extras
In her spare time she…
Cooks.
She's not good at…
Being idle. There is always something to do.
A book that changed her life…
The Alchemist by Paulo Coelho.
Her idea of movie heaven is…
Anything on a big screen with a big bag of salted popcorn.
Comfort eating…
More popcorn, with melted butter.
Her favourite alcoholic beverage is…
Red Wine.
When drinking a cappuccino she…
Like sprinkles on top.
When she was a child she wanted to be…
Everything. Now she's happy with being an actress.
Wishes she'd never worn…
Her conformation outfit.
All her money goes on…
Living.
At night she dreams of…
All sorts, but not the liquorice variety.
Her favourite building is…
The Guggenheim museum in Bilbao. She visited it when she was filming in Spain and found it very hypnotic and beautiful.
Her biggest regret is…
Nothing. She don't do regrets.
It's not fashionable, but she likes…
Washing dishes by hand. Elaine is very environmentally conscious, so she try to do her bit wherever and whenever she can.
If she wasn't Elaine Cassidy, she'd be…
Some form of wild cat.
Her favourite place to shop is…
Moschino. She loves their clothes and feels like a kid in a sweet shop whenever she goes in there; it's always a win/win situation.
Her favourite work of art is…
Anything painted by her brother-in-law, Irish artist Rasher.
The soundtrack to her life would be…
A mix between Dancer in the Dark & The Mission.
According to Elaine, the best ever invention is…
Yet to be invented, the Teleport Machine.
---
Agents
UK Agents
ARG Talent Agency | Website
US Agents
Paradigm | Website
---
Fan Mail
If you would like to request an autograph of Elaine, you can do so using the postal addresses below. Make sure to include any photos you specifically want signed and most importantly, make sure to include a Stamped Self Addressed Envelope (SSAE) or an International Reply Coupon (IRC) to ensure a reply.
Please do not send requests for autographs via our contact form.
UK
Elaine Cassidy
c/o ARG Talent
4A Exmoor Street
London W10 6BD
US
Elaine Cassidy
c/o Paradigm
360 North Crescent Drive
Beverly Hills CA 90210