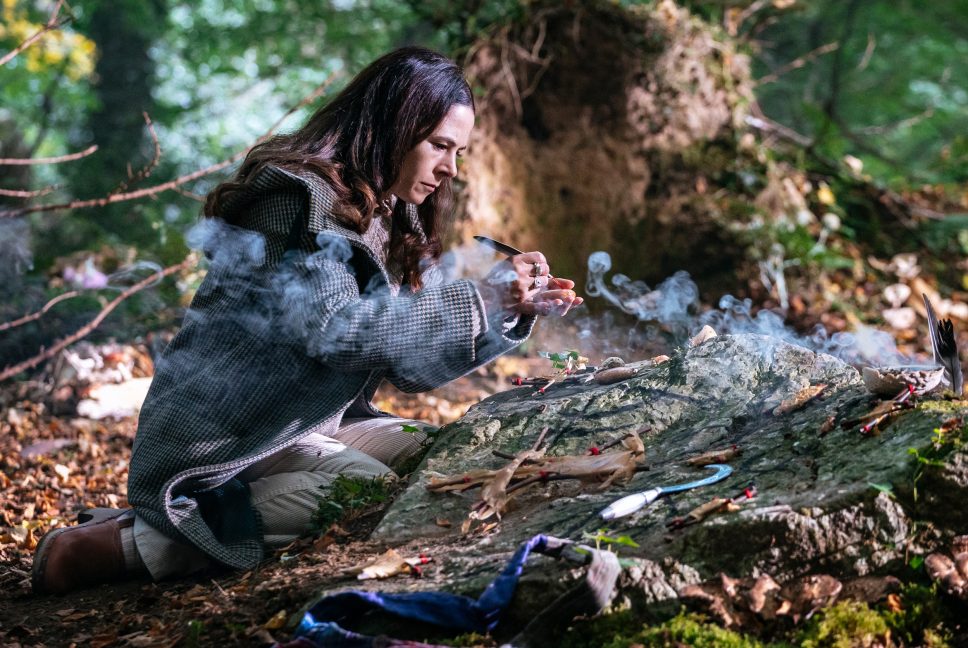 Sanctuary: A Witch's Tale has been unveiled by Sundance Now and AMC+
Sundance Now and AMC+ today released the premiere date and first-look images for the seven-part drama series, Sanctuary: A Witch's Tale, written and created by Debbie Horsfield, and adapted from the novel by V.V. James. The Sundance Now original series debuts with a two-episode premiere on Thursday, January 4, exclusively on Sundance Now and AMC+, with new episodes airing weekly. The series will be available on applicable platforms in the USA and Canada.
Sanctuary: A Witch's Tale is set in a contemporary world where witchcraft is real. It takes place in the idyllic English town of Sanctuary, where for hundreds of years witches have lived peacefully, as valued members of society. Until now…
At the heart of the story is Sarah Fenn (Elaine Cassidy), Sanctuary's resident witch, on whom the town relies to solve their problems when conventional remedies have failed. When local teen rugby star, Dan Whithall, dies tragically in an apparent accident, his death exposes a terrifying undercurrent of suspicion and fear towards Sarah and her teenage daughter, Harper (Hazel Doupe). Mother of the dead boy, Abigail (Amy de Bhrun), once Sarah's closest friend, is wracked with grief, and to avenge her son's death, launches a modern-day witch-hunt to get "justice", no matter what the cost.
Sanctuary: A Witch's Tale stars Cassidy, Doupe, and de Bhrun, along with Stephanie Levi-John, Valerie O'Connor, Kelly Campbell and Stephen Lord. The series is executive produced by Monumental Television (Mrs Sidhu Investigates, Harlots) and is directed by Lisa Mulcahy and Justin Molotnikov.
Information courtesy of AMC Networks
---