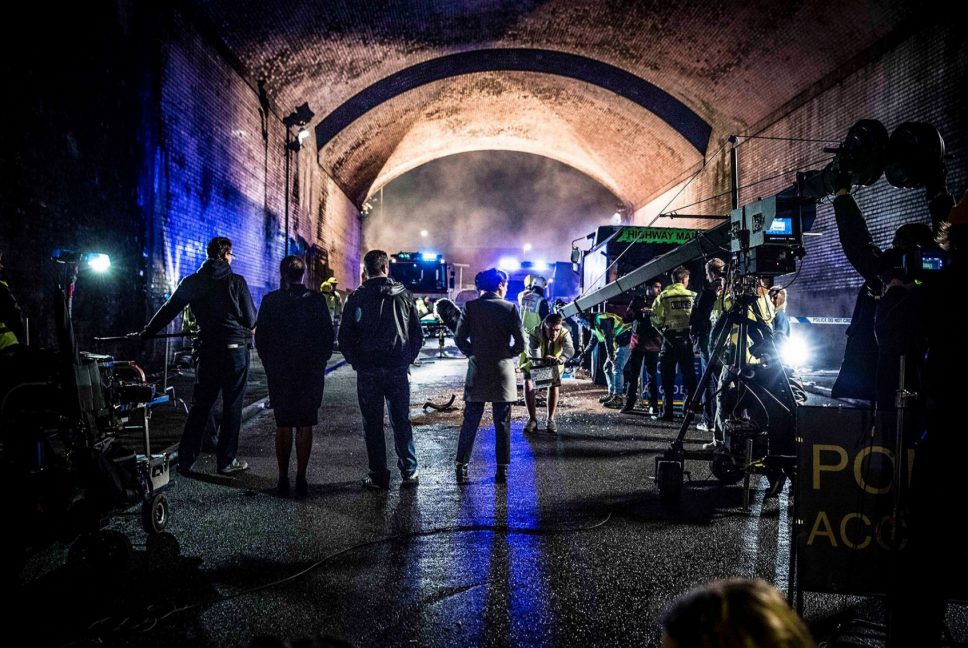 Pictures from the set of No Offence
Shameless writer Paul Abbott has penned gritty new drama No Offence about police in Manchester, which is now filming across the city.
Below are the first dramatic pictures from the set of new Paul Abbott's police drama, No Offence.
The Channel 4 series is currently filming across Greater Manchester, and it promises plenty of high drama as it follows an unorthodox crack team of cops as they chase a serial killer across Manchester.
Producers are working with a retired police officer to ensure it's a convincing portrayal of police life – in a dramatic setting of course.
The drama will run as eight one-hour shows on Channel 4 in the spring. Stay tuned for the airing date coming soon.
More info
---