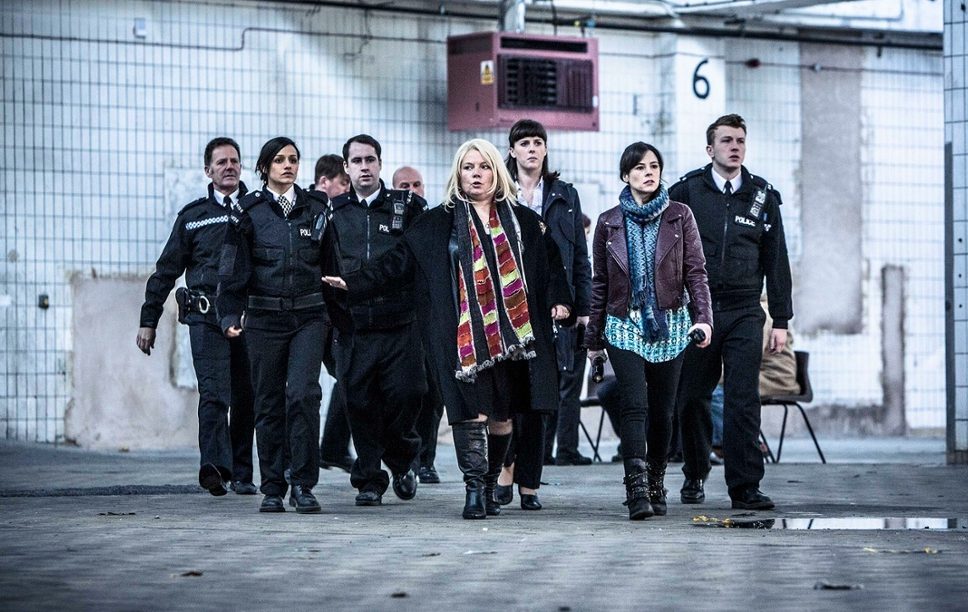 No Offence to return
Filming of creator Paul Abbott's darkly comic police drama, No Offence, starring Elaine Cassidy, Joanna Scanlan, Will Mellor and Alexandra Roach set to begin in early 2016.
The Shameless creator's latest drama launched with 2.5 million viewers last month.
Abbott has described it as a "comedy for a crime-addicted audience who love The Bill. It's The Bill, tilted".
I don't think you need damage to be a good writer but you have more experience of extremities.
Paul Abbott
Although it has not held onto its overnight audience – its penultimate episode was watched by 1.2 million viewers last week and was warmly received by critics. The first series ends tonight @ 9pm.
Channel 4 said the consolidated series average, including people who recorded it and watched it in the subsequent seven days, was 2.5 million, 47% up on its slot average.
Filming on the new eight-part series will begin in Manchester in early 2016.
Programme makers said it would "see the team investigating a whole new case, involving warring crime families and will see DI Deering [Scanlan] come up against her toughest adversary yet – a woman who is pretty much her mirror image, in her brains, ingenuity and determination, except she's on the other side of the law".
Channel 4's head of drama, Piers Wenger, said: "No Offence is not just unlike any other cop show on TV, it's unlike any other show on TV – and we are delighted to announce its return next year".
Paul and the cast have set the bar high in terms of thrills, spills and belly laughs this year and we can't wait to see where they go in series two.
Piers Wenger, Head of drama, Channel 4
Don't miss the series finale of No Offence tonight @ 9pm on Channel 4