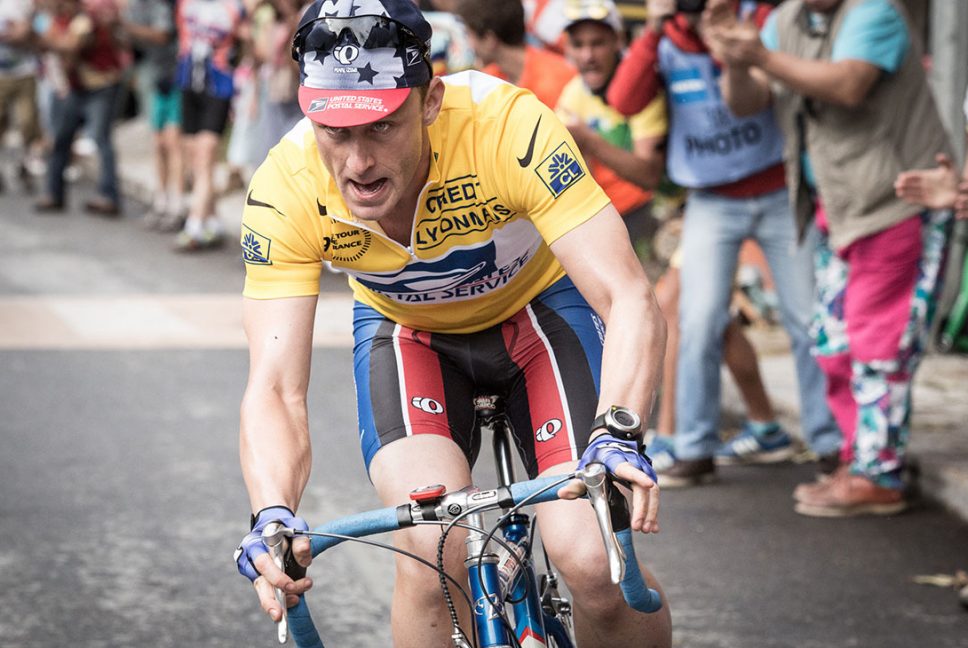 Icon
Icon has been revealed as the name of the Lance Armstrong biopic about David Walsh's pursuit of the famous cyclist, which is due to hit cinema screens this autumn.
Elaine will be starring as Betsy Andreu in the Lance Armstrong biopic, Icon. Among the cast and crew are Lee Pace (Pushing Up Daisies) and Ben Foster (The Punisher) who will play Lance, Chris O'Dowd (The IT Crowd, Bridesmaids) and Dustin Hoffman.
Synopisis
An Irish sports journalist becomes convinced that Lance Armstrong's performances during the Tour de France victories are fueled by banned substances. With this conviction, he starts hunting for evidence that will expose Armstrong.
Icon is directed by Stephen Frears (High Fidelity, Philomena) and will be released in the USA in August 2015.
More info