The Program
An Irish sports journalist becomes convinced that Lance Armstrong's performances during the Tour de France victories are fuelled by banned substances. With this conviction, he starts hunting for evidence that will expose Armstrong.
---
Director: Stephen Frears
Writer(s): John Hodge (screenplay), David Walsh (book)
Role: Betsy Andreu
Cast: Ben Foster, Chris O'Dowd, Guillaume Canet
Genre:
Rating: r
Duration: 1h 39min
Released: 18 March 2016
Status: On DVD
Production Co: Anton Capital Entertainment (ACE), StudioCanal, Working Title Films
Tagline(s):
Lance Armstrong couldn't be beaten. Except by the truth.
The true story of the greatest deception of our time.
Champion. Hero. Legend. Cheat.
Filming locations: Austin, Texas, USA
Also known as: Untitled Lance Armstrong Biopic
Country: UK | France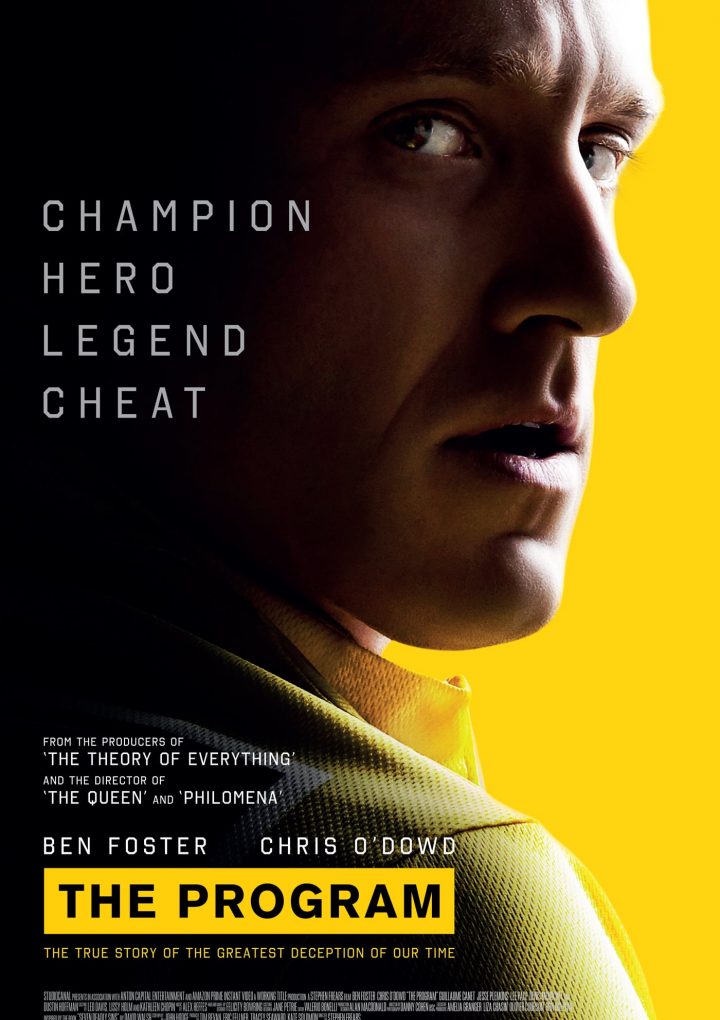 ---