Fingersmith
Three-part BBC television adaptation of the novel by Sarah Waters, set in Victorian London. In the dark alleyways and backstreets of the capital, orphan girl Sue Trinder (Sally Hawkins) is raised by Mrs Sucksby (Imelda Staunton) and her family of petty thieves, crooks and con men.
---
Director: Aisling Walsh
Producer(s): Sally Head
Writer(s): Sarah Waters (novel) | Peter Ransley (screenplay)
Role: Maud Lilly
Cast: Sally Hawkins, Imelda Staunton, Rupert Evans, Charles Dance, Stephen Wight
Genre:
Rating: 15
Duration: 3 x 60 mins
Released: 27 March 2005 (UK)
Status: On DVD
Studio(s): British Broadcasting Corporation (BBC)
Production Co: Sally Head Productions
Tagline(s):
Two young women... one passion, mutual betrayal... Final retribution...
Filming locations: The Royal Masonic School, Bushey, Hertfordshire, England, UK | Hertfordshire, England, UK (Hilfield Castle)
Also known as: Silmänkääntäjä (Finland)
Country: UK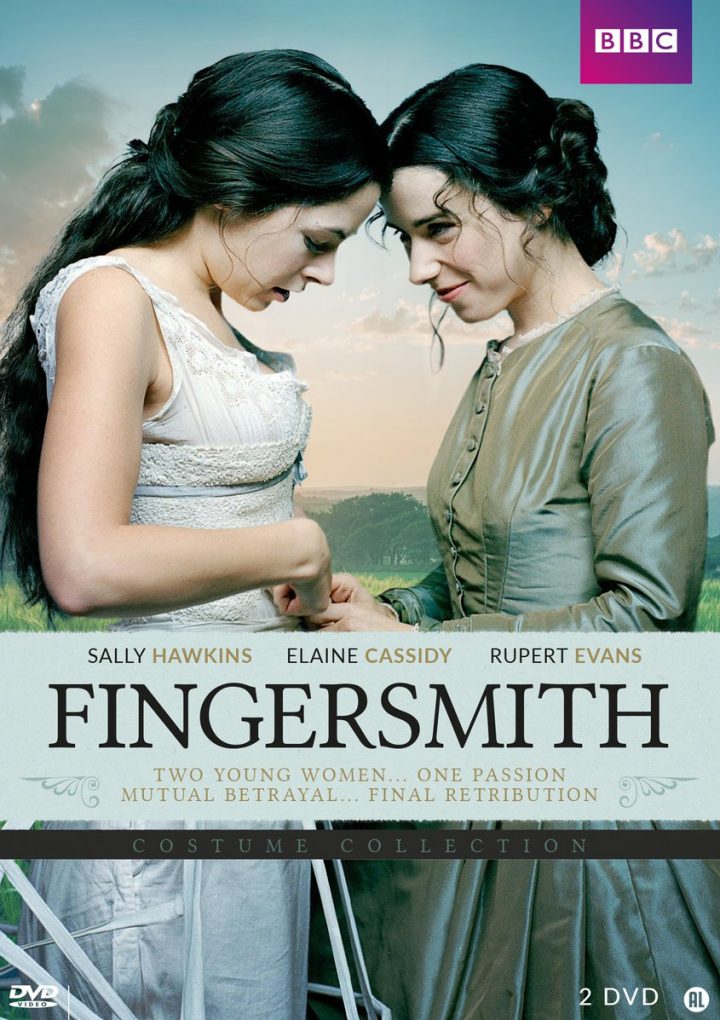 ---