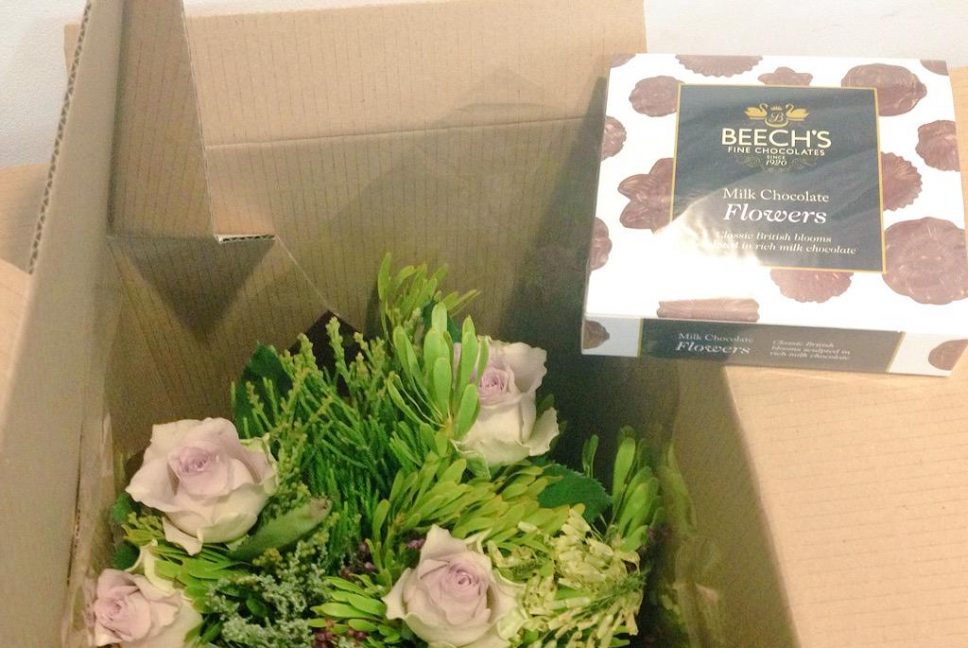 Deluge ends with a splash
We were privileged to be a part of the last showing of Deluge on Saturday night and WOW! What a night and performance it was. We saw Deluge towards the end of review week and thought it might be nice to treat ourselves to the final showing to compare how different the play would be. Firstly, we were provided with warmed towels which was a nice touch and did the job of keeping most of us warm and dry; so thank you @Hamps_Theatre for thinking of us poor front rowers.
Secondly, could Elaine get any better than review week? The easy and simple answer to that one is a thousand times yes! I find it amazing how she completely out-performed herself, dug so deep emotionally, yet she never crossed that line of over-acting or hamming it up. She's perfected the art on screen, that we know, but to do it in a live setting, with the audience so intimately close to you is beyond outstanding. This is one of the reasons I love doing this website – it's an honour and a great privilege to share this amazing and stunningly talented actress with the world.
If you went and saw the play, I hope you enjoyed it as much as we did. If not, I do hope you keep an eye out for the next time she's on stage. You definitely won't regret it.
On another note, on behalf of everyone at The Elaine Cassidy Site, we sent Elaine a bunch of flowers (which happened to come with a box of chocs) to congratulate her on the gruelling month long run in Deluge. This is what the card said:
Please accept our congratulations on your wonderfully powerful performance as Kitty in Deluge. You make visiting the theatre such a treat & this run has been no exception. Love from all @ The ECSite xo
While we were sitting having a cup of tea at the theatre, we received a tweet (about an hour before the show) in reply …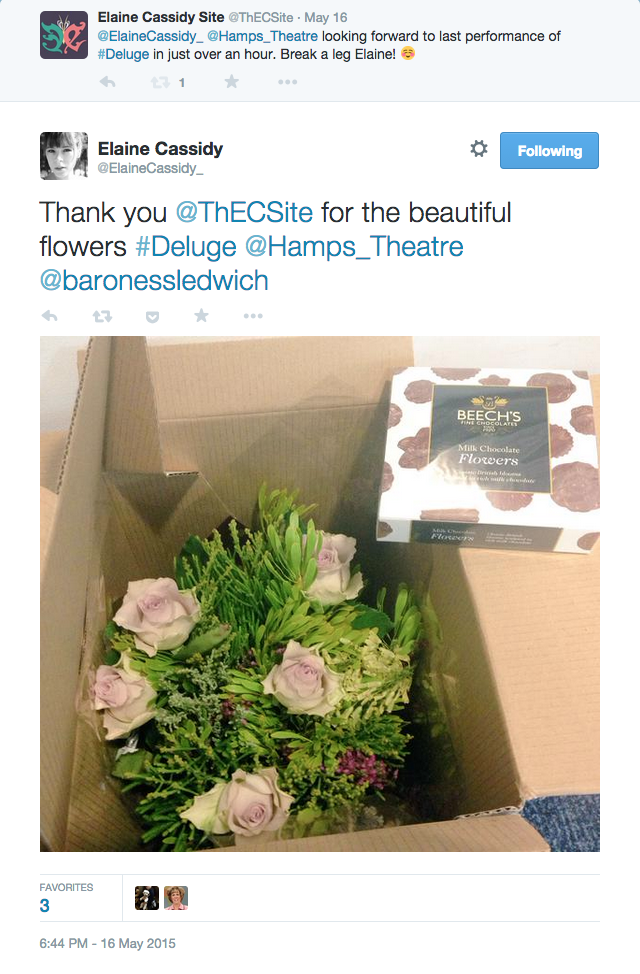 Thank you Elaine for making our night in more ways than one and we're sorry if the flowers were a big pain in the wotsit to carry home xo