The Others
A woman named Grace retires with her two children to a mansion on Jersey, towards the end of the Second World War, where she's waiting for her husband to come back from battle. The children have a disease which means they cannot be touched by direct sunlight without being hurt in some way. They will live alone there with oppressive, strange and almost religious rules, until she needs to hire a group of servants for them. Their arrival will accidentally begin to break the rules with unexpected consequences.
---
Director: Alejandro Amenábar
Writer(s): Alejandro Amenábar
Role: Lydia
Cast: Nicole Kidman, Fionnula Flanagan, Christopher Eccleston
Genre:
Rating: pg13
Duration: 1h 44min
Released: 10 August 2001 (USA)
Status: On DVD
Studio(s): Miramax
Production Co: Cruise/Wagner Productions
Tagline(s):
Sooner Or Later They Will Find You.
Filming locations: Spain
Also known as: The Darkness
Country: Spain | USA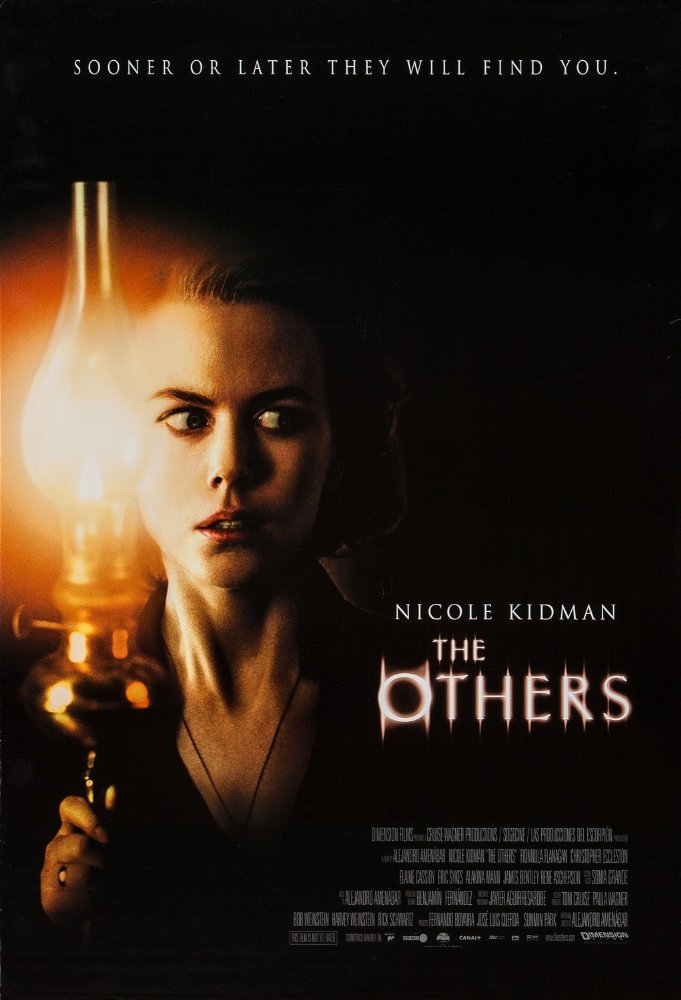 ---