When Did You Last See Your Father?
The writer Blake Morrison has a non-resolved relationship with his bragger and wolf father Arthur Morrison. However, when he is diagnosed with a terminal intestine cancer, Blake leaves his wife and children and travel to the village where he spent his childhood and adolescence to help his mother and his sister to take care of Arthur along his last days. The location brings recollections of his problematic relationship with his father.
---
Director: Anand Tucker
Writer(s): David Nicholls (screenplay), Blake Morrison (book)
Role: Sandra
Cast: Bradley Johnson, Colin Firth, Juliet Stevenson, Jim Broadbent, Gina McKee
Genre:
Rating: pg13
Duration: 1h 32min
Released: 4 July 2008 (USA)
Status: On DVD
Production Co: Film4 | UK Film Council | EM Media
Tagline(s):
A parent and a child. The past and the present. Memories and secrets.
Can you know someone for a lifetime.... and not know them at all?
The life of a father. Through the journey of a son.
Filming locations: Brighton, East Sussex, England, UK
Also known as: And When Did You Last See Your Father?
Country: UK | Ireland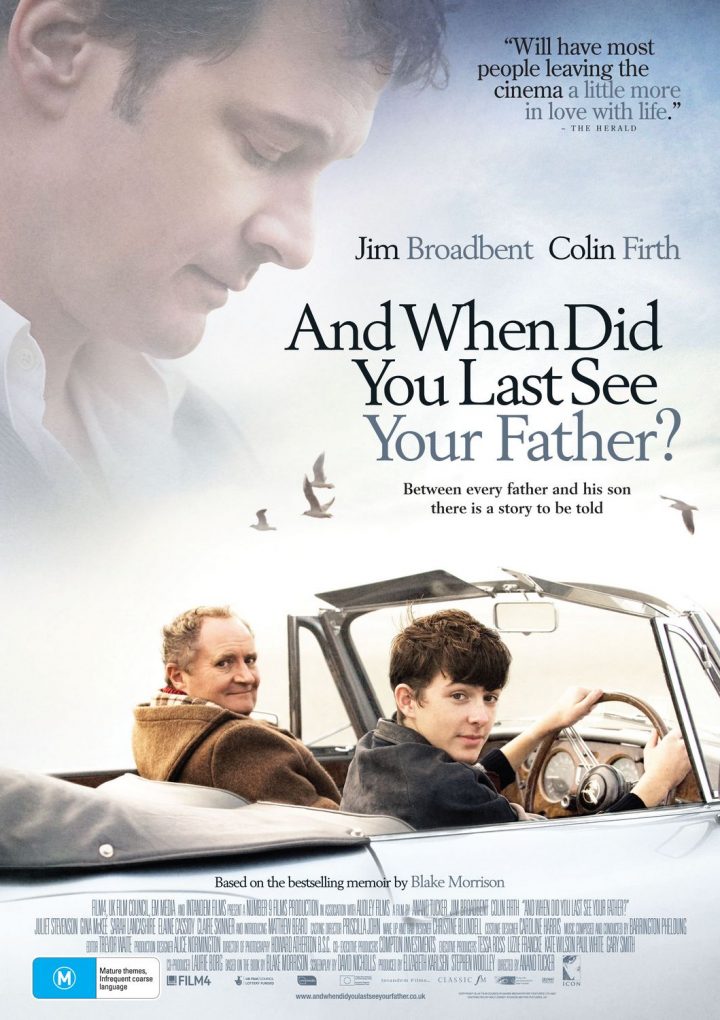 ---