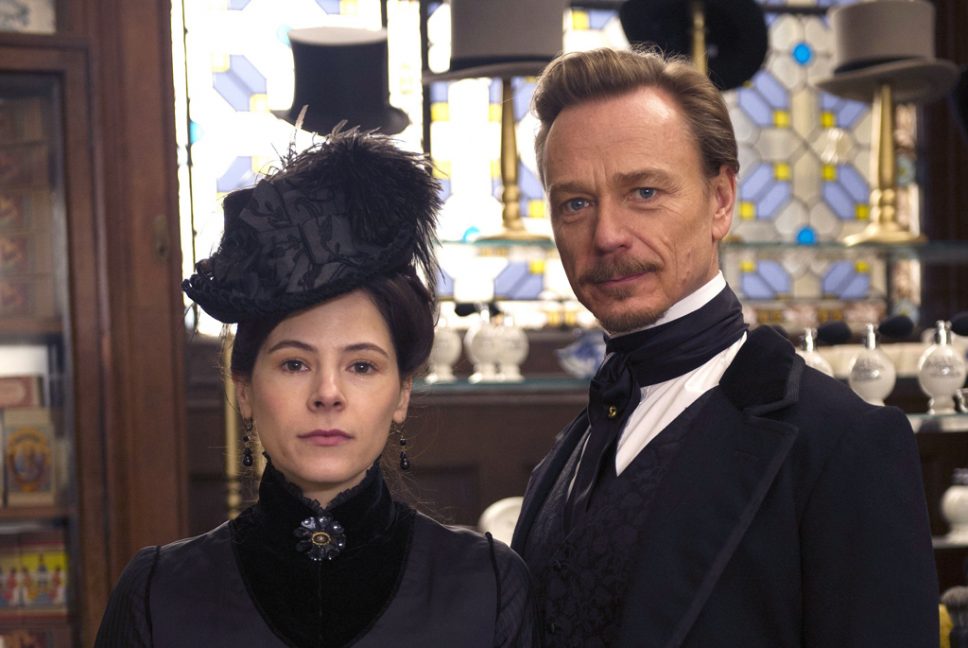 The Paradise Series 2
Elaine's back this Sunday night at 8:00pm on BBC One and 9:00pm Sunday night on Channel 2 in the US for the first episode of the second successful series of The Paradise.
The Paradise: Series Two – Episode One… A year has passed and the Paradise is struggling to survive without its charismatic owner, Moray. When Moray jilted Katherine and chose Denise, Lord Glendenning's vengeance was swift. He took ownership of the Paradise and Moray was cast out. For a year, Denise and Moray were separated. Moray worked in Paris whilst the Paradise struggled.
Visit The Paradise
---