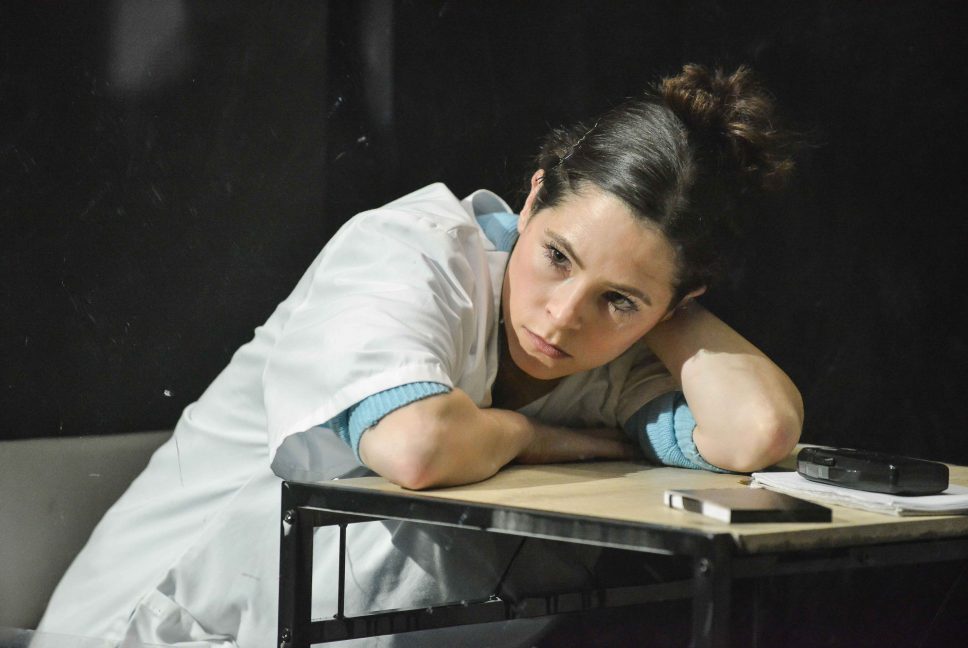 Deluge: Production Photos
There's an uncanny presence on Joe and Kitty's farm. Precious feed is mysteriously disappearing from the hayshed and prized livestock is being slaughtered at night whilst sinister shadows lurk in the darkness.

With fodder running out and no money left, Joe and Kitty, like their desperate neighbours, will stop at nothing to protect themselves and their cherished land. But at what cost?
View all photos
On a more personal note, Lou and I went and saw Deluge on Saturday night and even though it's in review week, the acting was just spot on, powerful, raw and supremely brilliant. The emotion Elaine had to put into her character of Kitty was not unlike anything I've seen Elaine do before – she was simply brilliant. At the end, we could't help but say 'WOW!'. It was a real treat to say the least and I look forward to seeing the play once more towards the end of its run.
If you're looking to go and see the play, I very highly recommend it. The story, performances and direction is well worth the trip. I'd also highly recommend wearing waterproof shoes and a raincoat of some sort over your legs if you're going to sit front row as you will get splashed quite a bit 😉
Tickets £15/£10. For more information or to book tickets, visit Hampstead Theatre
---