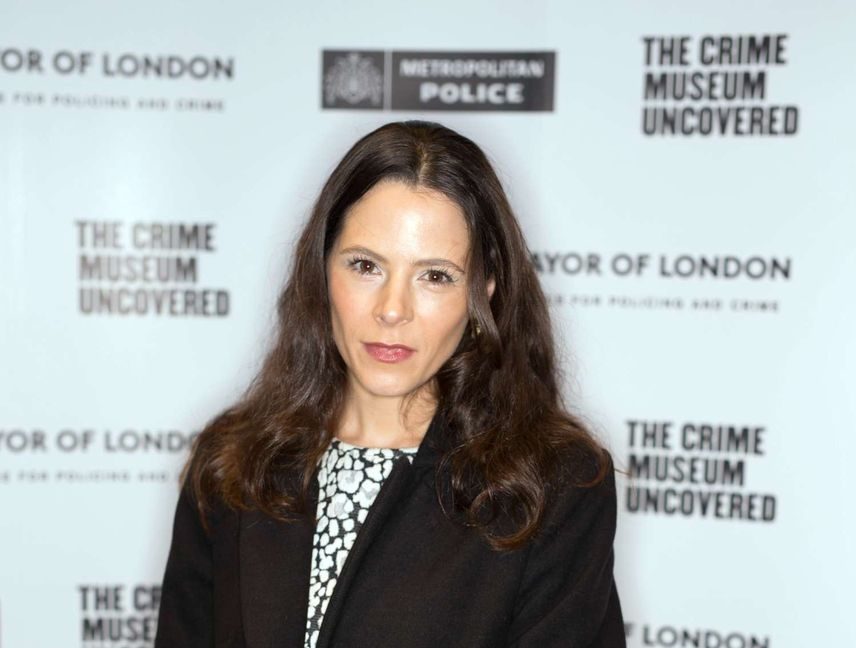 The Crime Museum Uncovered
Elaine attended #CrimeMuseum @MuseumofLondon last night wearing @OliverBonas (bag, top & jewellery).
More info
Prime Suspect author Lynda La Plante indulged her fascination with the criminal underworld at the opening of The Crime Museum Uncovered exhibition.
The Liverpool-born writer was one of the first visitors to the Museum of London show, which places items from the Metropolitan Police's Crime Museum on public display for the first time.
Since it was set up in the mid-1870s, only police professionals and invited guests have been able to view the Crime Museum's collection.
Murderous objects on display in the new exhibition include:
A briefcase with syringe and poison owned by the Kray Twins
Masks used by the Stratton Brothers in 1905
Objects relating to the murder of Mrs Oliver Durand-Deacon by John Haigh, the 'Acid Bath Murderer' in 1949
The Crime Museum Uncovered is open at the Museum of London from today until April 10, 2016.