Watermelon
Claire Ryan (Anna Friel), a young woman with a strange relationship to the truth, is left literally holding the baby when her doting, not to mention gorgeous, boyfriend James (Jamie Draven) discovers that the child he thought was his is actually the result of a previous relationship. As Claire craves space to contemplate her future, little does she know that both men will make it rather harder for her to move on than she anticipated. Television drama based on the novel by Marian Keyes.
---
Director: Kieron J. Walsh
Writer(s): Colin Bateman (screenplay), Marian Keyes (novel)
Role: Anna Ryan
Cast: Anna Friel, Brenda Fricker, Ciarán McMenamin, Sean McGinley
Genre:
Rating: 12
Duration: 1h 14min
Released: 16 April 2003
Status: On DVD
Studio(s): Granada Television
Production Co: Accomplice Television | Blackwater Films
Filming locations: County Wicklow, Ireland
Also known as: Naura, Claire, naura!
Country: UK | Ireland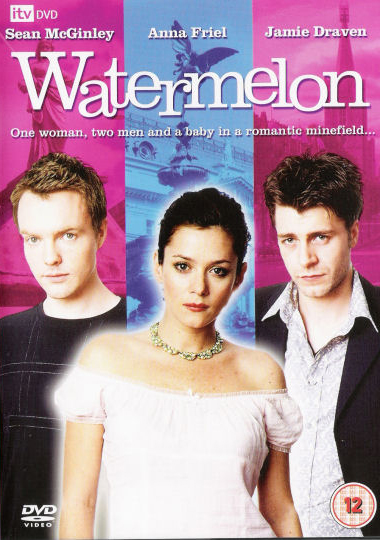 ---
Scene from Watermelon