Mum's List
A dying mother's life lessons to the husband and sons she left behind. Based on the best-selling novel by St John (Singe) Greene, the film is the story of Singe and Kate, a couple from North Somerset, whose lives were turned upside down when Kate was diagnosed with an incurable breast cancer. Over her last few days, she created her list: writing her thoughts and memories down, to help the man she loved create the best life possible for their two sons, after she was gone.
---
Director: Niall Johnson
Writer(s): St John Greene (book), Niall Johnson
Role: Rachel
Cast: Rafe Spall, Emilia Fox, Richard Cordery
Genre:
Rating: 12a
Duration: 1h 41min
Released: 24 November 2016
Status: On DVD
Production Co: Studio Soho
Tagline(s):
One of the most memorable, uplifting and beautiful stories of recent years, Mum's List is a romance for all ages.
A true story based on the best-selling book
Kiss the boys two times after I've gone
Filming locations: Clevedon, Somerset, England, UK
Also known as: Mamos noru sarasas
Country: UK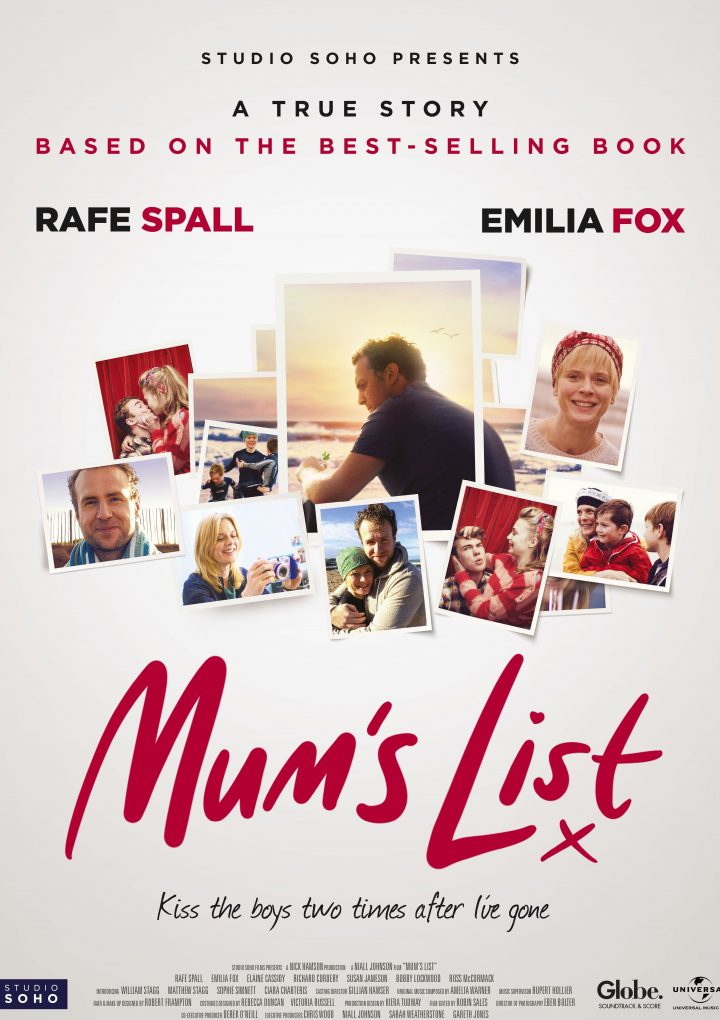 ---