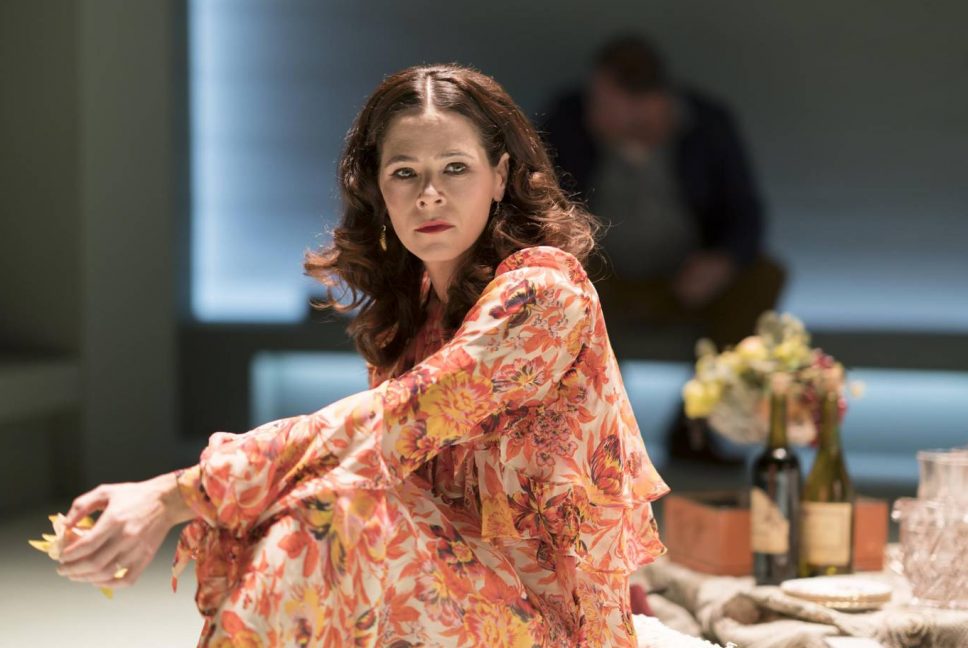 Aristocrats First Look
The first production images have been released for Aristocrats at the Donmar Warehouse.
Opening this week, this revival of legendary Irish playwright Brian Friel's play is directed by Lyndsey Turner, who has directed four other Friel works at the Donmar: Philadelphia, Here I Come!, Fathers and Sons and Faith Healer.
The cast is made up of Elaine Cassidy, David Dawson, Aisling Loftus, Ciaran McIntyre, Paul Higgins, James Laurenson, Eileen Walsh, David Ganly and Emmet Kirwan, with music from Alex Baranowski and design by Es Devlin.
Written in 1989, Aristocrats is set in a crumbling country house, Ballybeg Hall, which used to play host to grand balls and parties full of painters, poets and politicians, formerly under the watchful eye of Judge O'Donnell. Years later, the O'Donnell children return on the eve of a wedding, to find the rot has set in.
Aristocrats is running until September 22 at donmarwarehouse.com
---
You can also read a review of Aristocrats from TimeOut Magazine
---